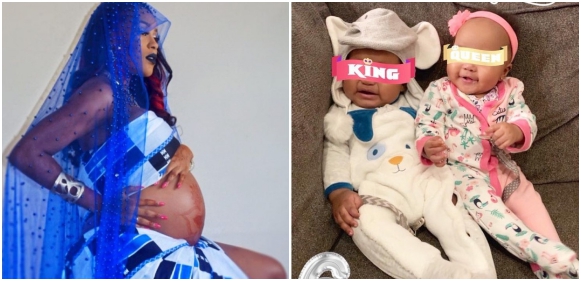 The former Triple MG first lady and the CEO of Nyra Nation Emma Nyra, took to her twitter to share a shocking revelation about her kids.

The mother of a set of twin share a worrying post on her twitter saying her kids, who are just barely 7 months old are in bad conditions as she prays that God helps them.
This is what she wrote:
My heart is literally broken. My twins are under the weather and both are crying and uncomfortable. God please give them relief and strength ???
See post below:
My heart is literally broken. My twins are under the weather and both are crying and uncomfortable. God please give them relief and strength ???

— Emma Nyra (@EmmaNyra) March 21, 2019