In recent weeks two Rap gods from the south region Yung6ix and Erigga have taken to Instagram to play 'hid and seek' with their followers and fans. In what looks like a new hip hop vibe #Trapfro by Yung6ix and Erigga.
They seem to have deliberately muted the audio for the video, leaving fans to imagine what the audio could sound like.

Yung6ix who claims to be "King of the South" has always tried his best to stay relevant in the industry.
On the other hand, Erigga who likes to be addressed as "Paperboi" is finding it hard to get the full attention of the crowd.
Recall Erigga's song "Motivation" with Victor_AD. Introduced him to the mind of hip hop lovers, however, his vibe is not getting the attention of others as the music industry is currently feeling the Zanku fever.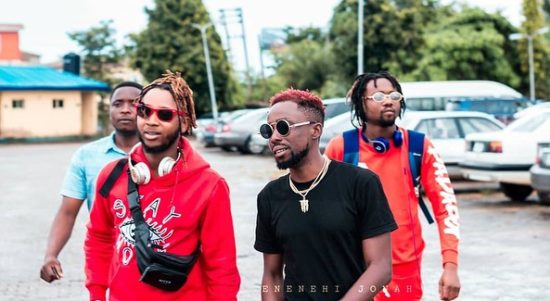 These two Warri born rappers have finally come together to give the industry a piece of what they have got.
We should expect nothing but the best from them soon.
See video below: