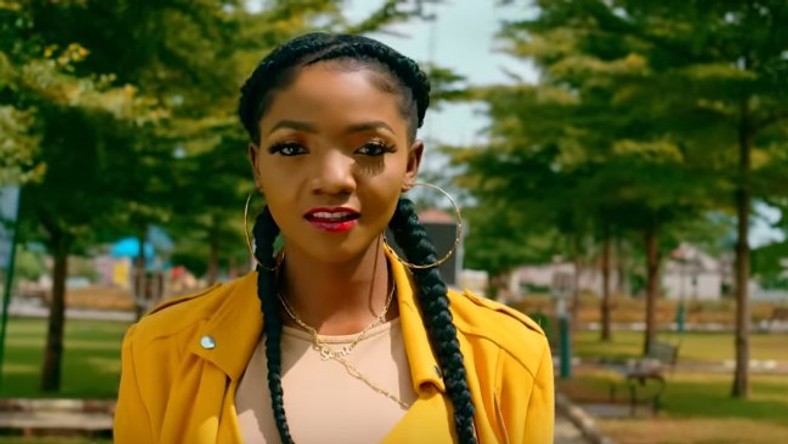 Beautiful Simi has called out popular youth, sex and marriage preacher, Pastor Kingsley Okonkwo over his latest message on his popular program "LOVE DATING AND MARRIAGE" which he had posted a clip of it on his Instagram.
The Pastor in his sermon said
"women need to understand that men are not emotionally developed as they are, women know what they want from childhood. The average teenage girl has dreams of how her wedding will be. Men as teenager is just playing ball, he has no dreams of settling down. He wants sex, men want sex not relationship. God put so much sexual passion in men, expecting that women will obey him by doing access denied, so that if he wants so much sex he should marry. So, he will give you what you want, you will give him what he wants. That was how God planned it, but many women have been sabotaging themselves. So you have been giving it out to people that didn't put a ring on it. This is why we have so many single people because a lot of guys are sexually satisfied. Men enjoy sex with more people, than with one person. So, you are messing up and sabotaging yourself by giving out free sex. If you do national lock up, these men will marry. "
However Simi seemed dissatisfied with the message and was quick to register her dissatisfaction. She wrote ;
@kingsleypst sir you know ur message (and not just this one) has put responsibility on women, if not completely, then mostly. Just be careful pls. As a pastor, a lot of people take ur word for it, even tho as Christians we all have access to God and His word the same. But you have this responsibility, pls be careful with it. Even the comment beneath mine saying he understands from ur comment that women should leave a life free of sexual sin and if a man wants her enuf, he'll commit to her". Sigh. Marriage is not a reward for good behavior. See, I'm even tired. I've seen some of ur sermons. I usually like how candid and down to earth you are but this offends me. And I've gotten it off my chest. Peace.
See original video